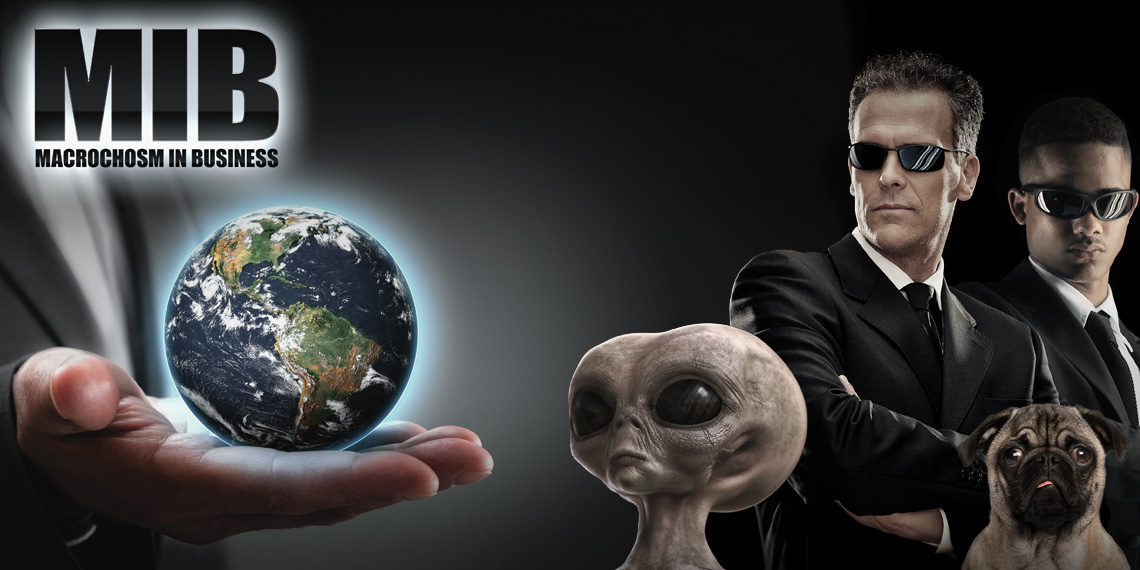 Small Lab
It's in the small towns that you can really get that feel of what it means to be America. Not "American", but the feel of the country itself. Each little town is decidedly unique, but they all have these tiny little threads of commonality that run through them. It ties everything together, and gives it form across the great expanse that is the country.

When we look at things like small-town local businesses, it's here that you get that refreshing feel that you typically don't find in larger cities. When everyone knows everyone else, you lose the caution and apprehension that often comes with buying things or trusting if someone is going to do a 'good job' or not.

This is where the small businesses thrive, with their personal attention and local clients that support it. Such was the case of Jim Brewer's tiny optical lab. He didn't do thousands of jobs, or have big, expensive machinery, but he damn sure knew how to make a lens. Any of his customers he could drive to in under an hour. Though, customer wasn't really a word that he used. They were all friends of some level – when you can name their spouses, children, and pets, they become more than just customers. And so Jim went – making lenses, and slowly growing his operation to the point where he needed to hire a few local people to keep up with everything. It was never going to make Jim a millionaire, but it was enough that Jim was comfortable. He could provide for himself, his family, and his employees.

Tell-off BO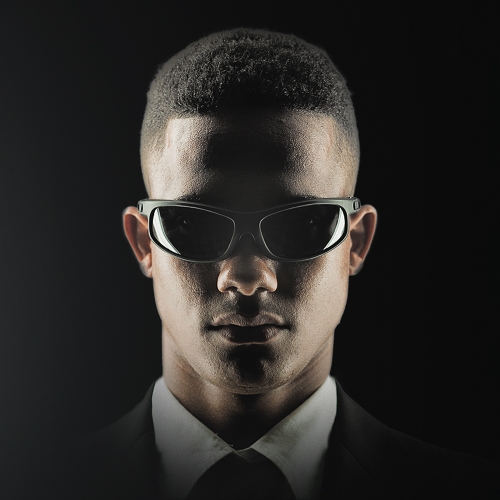 Eventually, someone paid Jim a visit. Or, more accurately, they wanted to speak with "Mr. Brewer", which automatically marked them as 'not local'. Everyone called him Jim. The suit the man was wearing also wasn't exactly something people tended to wear around here apart from weddings or funerals, so the visitor was firmly 'out of place' at best. When he spoke, the lingering's of a European accent helped to dispel any doubts that he was at all "not from around here". Since Jim wasn't the kind of man to ever blow off or turn away a visitor, he sat down with the gentleman to hear what he had to say. Of course, Jim had a pretty good idea of where the conversation was going to go once the visitor said he represented "BIg Optical" and that his name was "Pee-air" or something similar. Jim thought briefly it was a medical condition, but shrugged it off.

It seems that Big Optical was going around and offering to buy out little local labs. Their idea being that it was easier (which in the case of Big Optical means "most cost-effective") to do that than it would be to get "market penetration" the old-fashioned way. What was strange, however, is that they didn't want to buy the whole business. They only wanted to buy part of it – granted, it was a large part, but it wasn't the whole thing. It seemed the idea was that they buy most of it now, and Jim is supposed to stick around and run it on behalf of Big Optical. Apparently, they had a number of bad cases in the past of owners selling out, and the customer base dropping off pretty quickly as the lab went to hell once Big Optical was in charge.

So the idea was to get Jim to stick around to make sure that all of his friends and customers that trusted him got nice and cozy with the idea that the lab was owned by Big Optical. He'd have to calm them down, tell them everything was going to be alright, and that nothing was going to change. Right. What could possibly go wrong here? He'd known most of his customers for decades, and they trusted him. He wasn't about to just throw that away for whatever "value" Big Optical placed on his lab business. His business had a value greater than a few numbers that get put into a spreadsheet formula to spit out its value.

Now Jim, since he was raised right, let the man finish his little rehearsed speech about what a great thing this whole "sell your lab" business would be for Jim. He also, through a show of great personal restraint, didn't even hit the man. He certainly thought about it, since the guy had that kind of a sly smile and smug air of superiority that seemed to be asking for a smack. But no. Jim had to behave. So instead, he (politely) suggested to "Pee-air" (Jim made sure to stress each syllable into its own word) precisely what he could do with this extremely kind offer from Big Optical. He also proceeded to suggest what might happen should he ever decide to return to Jim's lab. The gentleman, slightly shaken but trying not to show it, decided that was a brilliant opportunity for him to take his leave and be on his way.

Watching him get back into his rental car, Jim heard a voice from behind him. "So what'd the guy in the suit want? Did someone die?" It was Felicia, his lab supervisor. "Oh, nothin much," Jim said, shaking his head slightly, "Seems that Big Optical thinks they can buy out the lab and just take over the area. Pity for them that I'm not in any mood to sell, and they are going to have a devil of a time getting any of our customers to use their products without our help."

So, the Big Optical man left town, off to who knows where to make some other little lab 'disappear'. Some time passed, and the lab continued to do pretty well. About a year or so later, however, Jim noticed that his business was starting to drop off. Some of his regular customers that he could always count on for business had not only slowed down, but stopped completely. On top of that, Jim couldn't even get them on the phone to see what the problem is. They were always "with a patient" and never seemed to remember to call back. In such a situation the only choice was for Jim to go pay a visit in person to these places to try and find out what, exactly, the problem is. After a brief car journey, he arrived at one of the errant offices. Jim had half a thought that maybe they were out of business or burned down, but no, that would be much too simple of an explanation.

"Hi there, Mable," Jim said to the woman behind the desk as he walked in, "How's the family? How's Johnny doing in school?" She looked at him for a moment longer than he expected before she responded, "Oh, Jim. Hi. The family's doing fine. Johnny's doing okay, but you know how teenagers are. I…I suppose you're here to see Bill?" Jim nodded, "Is he around? Just thought that I'd stop by and make sure everything was going okay. Seems like things have been a little off lately." She nodded to a chair in the waiting area, "I'll just let him know you're here. Have a seat." She stood and quickly disappeared into the back of the shop.

As Jim sat in the waiting room, he took a look around and noticed that the office seemed a little different than the last time he was there. It was the same, but there was something that just seemed off. He kept looking around, until it finally clicked. All the little handouts and pamphlets sitting around under the copies of Field and Stream and Big Gun Monthly were for products that Jim didn't sell. They were for products from Big Optical, whether it was their lenses, coatings, or whatever else.

Jim picked up one of the brochures to look through while waiting. "Craze-all," he muttered to himself, what a great name to use for an anti-reflective coating. At least, that's what he always called it.

He sat there for what seemed like a long time. It was almost like whoever was supposed to come out was trying to avoid it in the hopes that Jim would give up and leave. Jim was absent-mindedly trying to make the brochure into an amusing animal shape when Mable finally returned to lead Jim into a small office in the back.

Jim sat down across from Bill, and the look that Bill was giving him was not one that Jim wanted to see. "You look like someone ran over your dog, Bill, what's wrong?" Jim asked, getting himself adjusted on the hard wooden chair he was perched on. "Well, there ain't no good way to say this," Bill started, reaching up to stroke his chin with one hand. "I reckon you're here because we stopped sending you work. Well, the long and short of it is that we started sending it to them Big Optical fellers – they were in here and made me an offer I couldn't refuse." Bill breathed a sigh of relief. Apparently he'd been in here rehearsing that while Jim was out in the waiting room. It seemed like he had, at least, and now was exhausted after the performance. "What if I were to…", Jim began, but was quickly interrupted. "No, we have a contract with them now. I have to send all my jobs to Big Optical. They gave me a nice six-figure check up front, and now I can only buy their stuff."

Jim took a minute to process this. How in the hell was he supposed to be able to compete with a company that was large enough to just buy their business like that? There was no way he could touch that. All of his years of service and loyalty was gone in an instant. Big Optical just came in and bought one of his best customers. This had nothing to do with price, quality, and service – none of it. No possible way that Jim could stop them. They had enough money to buy all his customers – or at least enough of them to make life difficult for Jim.

Jim tried to get more out of his long-time customer, but there was nothing else that Bill was interested in doing. The agreement was done, and that meant that there was no way to get around it – unless Jim wanted to buy it out. Not that he could afford something like that. That was the whole point. Come in, dangle a huge check in front of an unsuspecting owner, then lock up their business. Sure, they'd be paying more for the lenses over time, and end up making less money in the long run, but nobody looks at the long term when that much money is dancing in front of them. A dirty business tactic that Jim could never afford.

And so it went – more and more of Jim's long-time accounts started fading away, then stopping completely. None of them cared that they were paying more over time – cash was tight, and they wanted that big payoff to help them out right now. At that rate, cash was quickly becoming tight for Jim, too. Too many people working with him and not enough work to keep them all busy.

Everyone that worked for him was like family. Having to tell one of them that they needed to find another job was one thing Jim never thought he'd have to do. He knew it was necessary – there just wasn't the work anymore – but that didn't make it easy. He knew what was going to happen when he told them. A few of them would probably start to cry. There wasn't any way around it, though. There just weren't any more customers left nearby that hadn't already sold out. Jim thought his way through it, but came up with nothing. Until he did come up with something. But that something was so distasteful, he would have preferred to continue coming up with nothing. Now that he'd thought of it, however, it wouldn't go away, and no other thought was going to be able to make its way into his brain so long as this one was sitting there, taunting him. Jim sighed to himself as he picked up the phone.

The next day, the guy in the suit was back. This time, it was at Jim's request. This was the only way he was going to be able to survive. To make sure that everyone could keep working. He had to get them to buy him out so he could sell to their customers. He didn't like it – hell, he hated it. But what other choice did he have? Pride was one thing, but it wasn't going to pay the bills. The man in the suit pushed some paperwork across the desk, and Jim read over it. "This is less than half of what it was last time you were in here," Jim cried in dismay as he read it again, just to make sure he hadn't missed something. "Unfortunately, Mr. Brewer," the smug bastard in the suit began, "your business has declined recently, and that negatively impacts the value we can place on it. If you would prefer not to do this, I understand. We can always revisit it in the future. Perhaps your business will improve by then." The little grin he had should have been all the justification that Jim needed to reach across the table and throttle him, but Jim restrained himself. He knew that business wasn't going to get any better. There wasn't anything else he was going to do to fix it. It was over. He needed to save what he could before it all fell apart. He didn't have enough money to just buy business. He didn't have that before, never mind now.

So, Jim picked up his pen and signed on the dotted line. And that was it. Big Optical won – they owned him now. Sure, he could rebuild and get his customers back now that he was part of their collective, but Jim wasn't sure if it was going to be worth it. He put the pen down and slid the contract back across the table, addressing the other man 'See you around". The man took the paperwork and slid it into a folder. "No," said the main in the suit, "you won't."

– Jack Jeebs
---