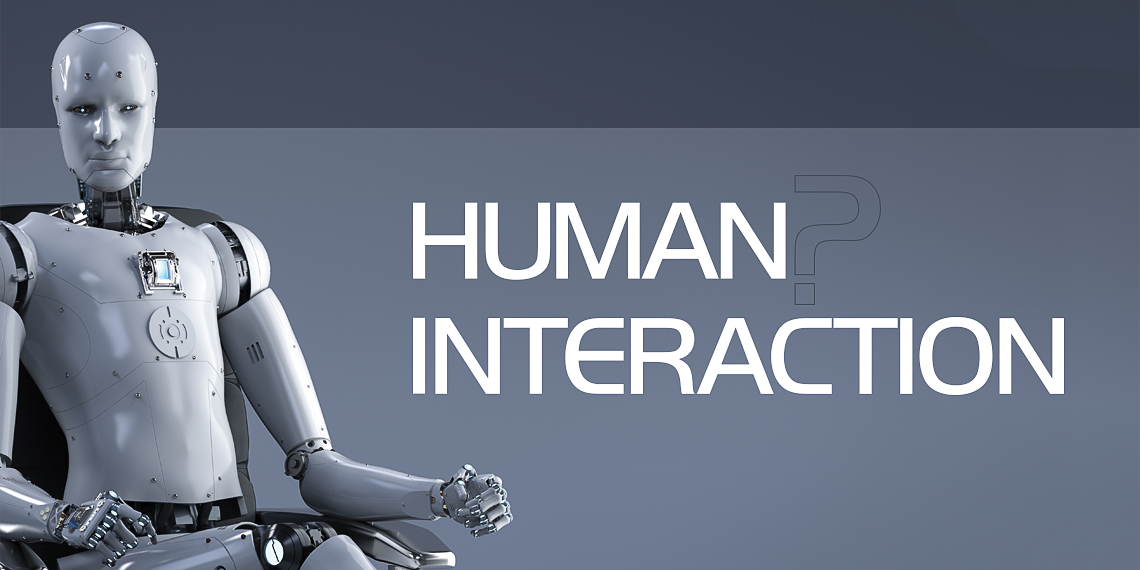 Technology is everywhere, and you aren't going to be able to just ignore it. As you see it starting to impact your business, you take steps to account for it. Ideally, of course, you can see it coming and take the steps before your business is impacted, but that's often like saying that if you had known what the lottery numbers were going to be beforehand that you'd have chosen different numbers.

At any rate, the key things for a business to focus on are those that are pretty much impossible for technology to replicate, and that's the 'human touch'. That's where you come in, and that's a key area that you want to focus on.

If your interaction with the patient is limited to the basics – what difference is there between you and a mindless robot? There's no relationship building, you're just there to perform a function, and then they are done with you. This is even worse when they don't want to be there in the first place – it just gives them more reason to see you as easily replaceable, and focus only on a few things, like finding the cheapest option possible, and ignoring quality and service. If your main function and value can be replaced with a screen with a bunch of checkboxes, then you probably need to explore what you can do to improve that, unless you don't mind being a robot.

Above and Beyond
One of the major advantages you have is your physical store. I say this not because I enjoy stating the obvious (though I do enjoy that), but because it's easy to overlook. Your customers don't come in that often. A lot of them only show up because they have to – either they need an exam because they need a form filled out, or they just discovered their arms aren't quite long enough to get their book into focus. Whatever the reason, this industry doesn't have frequent interactions with patients, because usually it's really, really easy for people to blow off getting an eye exam for years at a time. What that means is that when they do show up, you need to make a lasting impression on them, especially if you are at a place that is a hybrid medical office / retail store. You need all of the aspects of the office space to be comfortable for the patients – whether it's a waiting room, optical area, or exam room. Unlike other medical fields, your patient is getting bombarded by all kinds of information that is telling them that they can get a refraction and eyewear online. That means it's a lot more likely for them to try out an online option if they have a negative (or even mediocre) experience in your office. This is unique because it's not like you can just go online and get a filling if your dentist upsets you. People are going to keep going back to places they don't like when they have little choice. Especially when our business is being seen as more of a commodity, you need to step up the presentation of the services.

Most of this is really basic stuff – comfortable chairs, clean, presentable. It's not hard to do it. I'm not saying you need to redecorate your store to resemble some retro-hipster coffee bar, though that could certainly work if you have the right location. At the end of the day, they are coming for an eye exam or shopping for eyewear. It's not like they are going to have so much fun that they are going to want to come back every day. While that'd be great, it would also be really, really weird. The goal here is to make sure there are no negative, difficult, or embarrassing experiences, especially in the exam room. This was one concept we covered a few issues ago, with devices such as the ADAPT head and chin rest. This is for making the slit lamp experience more comfortable for patients with larger body types, or those that have difficulties sitting in a normal position in an exam chair. Small attention to details like this can help improve the patient experience, and be well worth the investment.

Show Room
You've probably seen this already. Someone walks around looking at frames, glancing over their shoulder every so often. Of course, you notice that they are acting a little odd, but you don't say anything. You just keep an eye on them, assuming that they might be up to no good. That's when you catch them doing it. You can see them trying to google the frame they are holding, seeing where they can get it at a lower price. Depending on the frames you carry, they may or may not find something online. If you regularly find that this is a problem, it could be time to evaluate the frames that you carry. Are the frames really doing you a service if people are constantly looking (and getting) a better price online? Does it make sense to move to a brand that doesn't sell online, or a private label frame? There is no right answer here, as it can very much depend on your specific business circumstance – location, your target demographics, and so on.

This is one area where evaluating your frame lines can have a massive effect on what happens when a patient tries to online shop you. If you find it a frequent problem, then it may be worth looking into carrying brands that they aren't going to find online. This can either be by use of independent brands that don't sell online, or by using a company that can help you private label your own frames. Many of them can offer styles similar to what other large brands are, but the most important thing they offer is no results when someone types the frame name into Google. Not only does that prevent them from price shopping it, but it also makes it seem like what you have to offer is more special, as it's something they aren't going to be able to get elsewhere.

The quest for the perfect frame, however, is something that you should be involved in. You want to be a part of the frame selection process as much as possible. This should not be a ground-breaking concept to most of you, but I've still heard of plenty of places where they simply tell their customers that Men's frames are on the left wall, and Women's frames are on the right wall, and then leave the customer to wander around looking for themselves. How is that any different than them browsing a web page for frames to pick out? Where are you adding value to the shopping experience by just sitting back and passively hoping that the customer is going to make a good frame choice? This is the key area to add personal service here – your opinion on what makes a good eyewear choice is going to add immense value. Here is where you are honest with your customers about what does and doesn't work for them – whether something is too big, small, round, square, or whatever else. I've heard about this more than once, where there is little to no interaction during the frame selection process, then they wonder why patients only pick one frame, or why they pick something that isn't appropriate for their look or prescription. As professionals, this is part of our job – sitting at a desk and just letting them look around needs to be done deliberately, not as routine.

Retain the Sale
No matter what you do, or how well you do it, you are going to have people take their prescription and walk out to go buy their eyewear online. It doesn't matter if you're better, cheaper, easier, or all of those things. People are people, and some of them have it ingrained in their mind that they get a 'better deal' by buying online. It doesn't matter if you explicitly show them that they are paying more online, they simply refuse to listen. As an addendum to that, there are plenty of people that are going to (or already have) ask you for their PD and seg height information. The question here is, what do you do about it? Is there a good way to deal with this kind of situation, or are you going to lose regardless of what you do?

Probably the easiest way to diffuse this situation is to help them out, but by using your own rules. If they are determined to buy online, then you not giving them a PD isn't going to suddenly change their minds. It isn't as if you will say I'm sorry, we only take that measurement when we make the eyewear ourselves and the patient will have an epiphany and forget all about that silly online nonsense. Not even a little bit. They are going to get pissed off. At you. In the realm of customer service, this is usually considered a negative outcome, and can easily lead to said customer not coming back. So, if we aren't telling them 'no', then what do we do?

Now, I've seen a number of people have trouble with the following concept, but you should charge them for the PD. You're performing a service, and you should be compensated for it. This way you are still able to make something off a purchase that they make somewhere else, and you aren't telling your customer 'no'. Obviously, the customer isn't necessarily going to enjoy paying for it, but it does give them an option other than getting upset. It also gives you the opportunity to place value on your service, as well as giving yourself a way to entice the customer back to your store even after they make a purchase somewhere else. Maybe that $50 you charge for a PD isn't just for the measurement? You could have it cover adjustments for when they get their eyewear somewhere else as well. That way the patient has a reason to come back and see you, even if they made a purchase somewhere else. This also makes it a heck of a lot easier for them to want to buy from you if they have a problem with their online purchase. Maybe that $50 they paid before is good towards a purchase from you, once they realize they should have done that in the first place. This kind of a mechanism allows you to keep on the good side of the customer, while still making sure that you get paid for what you do. Too often I've seen professionals say that they are 'so sick' of taking a PD and getting nothing for it. For some reason, they feel that they need to offer these services for free, which only serves to devalue the service that they offer. People will assume it isn't worth anything, reducing the perceived value of an actual optical shop.

Above and Beyond II
Since we tend to have a low rate of patients returning (2-3 years per visit), finding other reasons to increase patient contact is definitely in your best interest. The popular event to have, as you probably know, is a trunk show. This is a great way to have an extra 'event' that people may want to attend, but the thing to remember is exactly how lazy people are, and that the more regular and predictable that an event is, the easier it is for people to plan to attend. When you are looking to boost your sales retention for eyewear, it's about your relationship with the patients, and being able to build that in one 30 minute space every few years can be hard to manage. The more 'events' you can come up with, the more interesting you seem and the larger portion of your customer base you can appeal to. If you have a good core of higher-end customers, you can always arrange for a private showing of new frames. It makes them feel special, and can help you build a relationship with your best customers.

Really, it doesn't matter what you do, as whatever it is will vary greatly depending on the time of year, the products you sell, and the area in which you are located. The point is to do something. Anything that makes your customers remember who you are, and what you do. You are trying to give them as many reasons as possible to not just decide to go online, or somewhere else locally, just because they see something a few dollars cheaper. The better relationship you can build, the more loyal your customers will be, and the easier it is for your business to compete against the encroachment of technology and computers.

The specific things that are going to work for you in your eyecare practice are obviously going to be different from someone else. You know your business better than anyone – at least, you certainly should. With that in mind, you need to figure out how you are going to fit into the future world of eyecare, and what things you need to do in order to stay relevant. You may already have a great niche worked out. Alternatively, you may be feeling the pinch of some of these things worse than other people. Regardless of your position, the interaction that you have with your customers is the greatest part of your business that you can leverage into more success. Improving that relationship easily leads to the best thing you can ask for – word of mouth referrals. When you take time to build that personal relationship, and focus on small details, the good patients notice.



– Alan Tudyk
---