The Benefits of Social Media for your Eye Care Practice
Technology & social media have transformed the way the eye care industry markets itself and the way practitioners are able to communicate with their patients and work colleagues alike. But, with so many available to choose from, which social media platforms are best for you? What are they good for and why should you care about them? We've narrowed down the most essential social media platforms and how they can benefit and boost your business.

The gift that keeps on giving!  - Facebook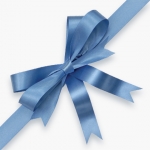 A Facebook page is an essential and cost-effective tool for marketing your business online. It is also an excellent platform for promoting your latest products, deals, coupons or contests that you have available. A strong social media presence that includes useful content can increase your search engine rankings. This means that if a potential customer were to search for your business on Google, your social media accounts would be more likely to be included in these results. This gives customers another source of quick and useful information about your business. By referring to your Facebook page they are able to access your contact information, what your specialties are and any up to date information on your business. It gives the impression of an established and accessible business that understands the importance of staying current.
When you begin to use Facebook, it is important to keep track of what posts and content perform well and at what times you receive the most interest. This enables you to decide what is working for you. Facebook makes this simple with Facebook insights. On business pages, you can track the best performing posts, including their 'engagement' and 'reach'. With the publishing tool you are able to schedule posts at appropriate times based on your engagement data, which is especially useful if you don't have the time to post in real time.
Facebook is great for continuing your connection with your existing customers. You should make sure that they are aware of your Facebook page. A customer might leave a good review or rating, or like and share one of your posts for their followers to see, resulting in more public awareness of your business. People are more likely to trust a business that their peers approve of, so the more likes and positive reviews that you obtain, the more opportunity you have of gaining new patients/customers.
A creative and affordable way of informing your customers of your social media platforms is by creating business cards. You most likely have these, but you want to be sure that you include your social media information as well. Making sure the customer gets one, instead of just having them left on the counter, can make it more likely they think about looking you up online later.
A gift tag with your name on it!  - Instagram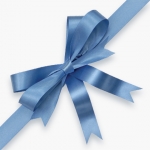 Instagram is an ideal platform for obtaining a large following and for creating and joining a community of people that are passionate about your field. For Instagram, which consists of posting visual content that people will want to engage with, consistency is key. Don't just post a picture and hope for the best. Post regularly and engage with your followers. Follow other accounts and comment and like their posts too. Remember that the main purpose of social media is to be social. You are more likely to obtain followers by reaching out and leaving a brief comment that encourages people to check your Instagram page out.
Hashtags can be used on Instagram to categorize content and are a great tool for discovering new accounts for you to follow and topics of interest. You are able search hashtags on topics that are relevant to you and your audience. You can tag your images within the caption section when you post so that people can find you easily.
Be creative with your posts. Instagram gives you the opportunity to show many aspects of your business and not just the products that you sell. You can show your personality by photographing happy customers proudly wearing their new frames. Or your staff who help to make the business the success that it is, or the production of your products. Random facts and stories can also add variety to your page, keeping it unique and fresh, which helps your Instagram page stand out.
Does your staff dress up for special occasions? Do you fund-raise for different charities? Is your practice in a unique building? All of these are of interest to your followers and show the dedicated team behind the practice.
Did you see a post from someone else that could be relevant? Maybe an old photo or art work with an eye care theme? All of these things can make you unique and make people want to follow you.
You don't have to just post photographs either, Instagram allows you to make stories that appear on the top of followers feeds. These are short video clips that last for a period of time, and you can also add permanent videos or GIF's to your page. When you do post photographs, your images should be of good quality and interesting enough to grab the attention of your followers. These don't need to be of a professional standard – the latest camera phones offer terrific quality and there are many free editing apps available to help enhance your images. Free stock photography websites are also an excellent tool to use because they enable you to edit and distribute top quality images freely.
Be sure to make use of the caption section of your photographs and not to leave it blank. Instagram is a visual platform, but it is always a good idea to start a conversation. Is there a story behind the photograph that you could tell? Or perhaps you could ask your followers a question, such as which product they prefer, or their weekend plans. These are always great conversation starters. Again, this is a prime opportunity for your current followers to tag their friends into the conversation also, drawing more interest to your page.
Share with your followers!  - Twitter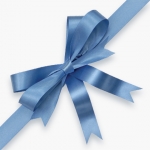 Twitter is an online news and social networking service where you are able to write 140-character messages on your page that are referred to as tweets. Twitter recently announced that images are no longer included in that number which is great news as links with pictures are more likely to grab people's attention and to be opened.
For Twitter, it is recommended that you post more often than other platforms. Of course, we all lead busy lives, but 3 times a day is optimal. Twitter is a very fast-paced platform and your tweet can easily become lost in people's feed, which is why it is vital to post at times when you are most likely to get the most visibility. For example, it is advisable that you tweet throughout a regular work day when you are certain that people will be awake. This could be during your commute, lunch break, or just after you finish work, as these are the times when many people will be checking their devices.
It is important to remember to spread your posts out throughout the day, so as not to overpopulate the feeds of your followers, as they may find this overwhelming and unfollow you, which is definitely not what you want.
Like Instagram, you can also use hashtags on Twitter to categorize your tweets. On the home page, you will find hashtags that are trending that day. You can click on these and a list of tweets from people who have included the tag will appear. If you want the most impact, and to reach the greatest audience, then including one of these trending tags when appropriate can result in higher engagement. On most weeks there are recurring tags that are universally popular, these include #ThrowBackThursday – where you post a photograph from the past and #MondayMotivation – which is used to encourage people after the weekend.
As Twitter is an online news and social networking service, it can give you more freedom of topics to post. This can include news articles on related subjects, such as interesting or heartwarming stories. Or perhaps new technological advancements in the eye care industry. You are also able to re-tweet posts from other people that you think your followers might be interested in. This can encourage people to return the favor by re-tweeting you, resulting in your products and messages being seen by a greater audience.
Remember to fill out your biography so people know who you are and what your business is about and what it can offer. Include your website, and especially your location, so people know that you are their local business. If you have a business logo then include this in your profile picture – you can even create a header photo that includes your brand identity.
What gifts did your friends receive?  - Yelp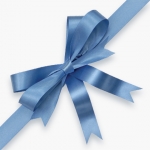 Although Yelp is a website and app for consumers, and isn't technically social media, it is still worth considering for your business, especially those of you with an optical shop. Yelp is a platform for customers to review and find various businesses, such as hair salons, restaurants and optometrists. Millions of visitors use Yelp reviews to make decisions based on where to visit and make purchases every month. It is a great tool for potential customers in your area to find your business, and to make informed decisions on whether your practice is a good fit for them. Business owners and managers are able to sign up to Yelp for free and you can fill out your profile with helpful information, such as your hours, address and photographs. The more information that you are able to provide the better, so customers are able to identify you as the eye care practice for them. In addition to leaving and receiving reviews, Yelp also allows you to speak directly with customers, join talks and lists and to find related events in your area.
Similar to Facebook, Yelp also enables business analytics so you can learn more about your visibility and the amount of traffic that your page receives. You are also able track how users engage with your business. For example, if a customer calls your business after finding your telephone number on your Yelp page, then this will be noted in your engagement data.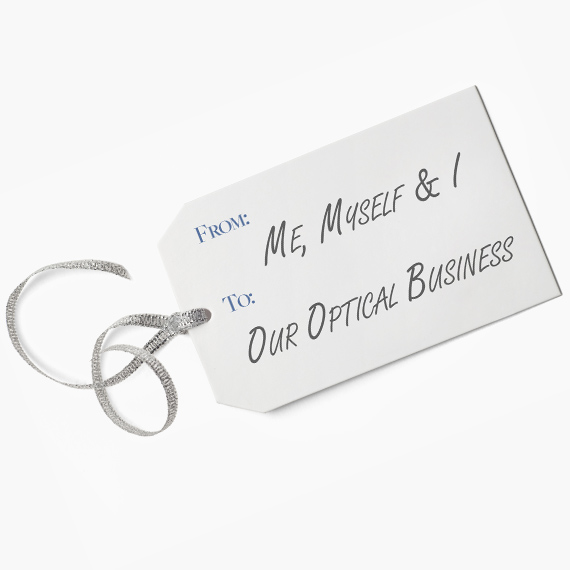 Yelp is also a great tool for searching for other eye care businesses in your neighborhood and seeing what their customers have to say about them. Your business may already be listed and even have reviews, good or bad. By signing up you can 'claim' your business and take control of your page. Don't be discouraged if you receive any negative reviews, the majority of reviews on Yelp are positive and it can be an excellent tool for boosting your public image online and an opportunity to resolve any negative responses. Yelp gives you the option of privately messaging a customer who leaves a negative review so you can resolve any differences privately and possibly result in the customer editing their initial rating.
Having a branded social media presence can be a powerful tool for expanding your customer base and the awareness of your business. You don't necessarily have to be on every social media platform to make an impact. The platforms that we have discussed in this article are considered to be the most important, but it is up to you to decide which is best suited for you and your business. It is important to remember that gaining a large following can take time. Don't be disheartened if you don't see results right away, keep posting often and keep engaging with your community. Having a social media following of a small but dedicated few is far better than not having one at all.
– Lucia Scanlan
---