Budget-based marketing ideas for your small business
Tis the season for reflection and contemplation about many things in life… which could/should also include the life of your small business. This time of year can certainly be challenging for a number of reasons, as it pertains to sales and growth. The majority of shoppers are in other retail and merchant outlets searching for gifts and all you can really do is see the 'hustle and bustle' outside of your store window. Let's face it. Eyeglasses are just not going to make it onto someone's holiday wish list. What's an optical business to do during this time of year?

Well, perhaps you had a chance to look at our Autumn Issue and were able to gather some ideas about how to prepare for the 'slow season'. You developed a game plan (or are in the process of developing one), and maybe you have begun executing that game plan. Or, perhaps you didn't, and that's ok. You can still implement a strategy with a quick turnaround that will yield positive results for you moving forward. Just keep in mind that this will lean a tad more to the reactive-side instead of the proactive-side BUT, it is a step forward which, at the end of the day, is always favorable for growing your business.
---
Pricing Key ( ballparks for approximation) $ = Free or a few bucks   |   $$$$$ = on average, several hundred to over 1k+ *
* too many variables involved to accurately base a price range.
---
Time is free and also priceless
It has been said that time is our most precious commodity or resource. The nice thing about these ideas to help grow your small business is that they are very budget friendly. In some instances, the only thing they really cost is time. Sure, you can argue semantics with me that to do some of these things will cost money (membership fees, computers, electricity, internet service, gas etc…) but in my opinion, they are simply incidental business expenses and minimal when compared to your time. If you put in the time and effort, the results you yield can certainly offset or eliminate these little expenses.
1.

Website (cost)

$$$$$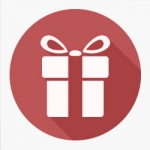 On the First Way of Business, my true love gave to me… a web-site with response-a-tivity. Ok, I know that's not a word but it rhymed and worked with it enough to make the song work. I promise I won't do that moving forward with the remaining 11 ideas. The main point here, and probably the most expensive in this list, is a new website… or a website at all, if you have yet to have one created.
I'm not gonna get into the ins and outs of web design here, but if you have a website from the late 90's or early 2000's containing any elements that feel like they belonged on MySpace, you seriously need an update and need to get with the times. Web sites these days need to be responsive and adaptable for desktops, laptops, tablets and smartphones (thus the response-a-tivity). Websites need to load and communicate quickly because, let's face it, mobile devices, broadband and a millennial-mentality of "I want it all now", has given many of us these days an 'immediate, on-demand' mindset with little to no patience for waiting.
A web site is your 'silent salesperson' and is always there for you, providing customers and potential customers information about your business 24/7. Outside of your 'brick and mortar', it is the only thing that is constant and available outside of business hours. Gone are the days of the 'Yellow Pages'. So how can people find your business? The internet… but that only really works if you also do the next thing…
2.

Submit your Website's URL to Search Engines (cost)

$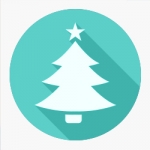 When you have your website created, make sure that it is submitted to online directories. These online directories have become the modern day Yellow Pages. They are where potential clients and customers turn to find goods and services and, ultimately, you.
Keep in mind that computers and the internet are stupid. Unless they are told something specifically (via commands, programming, instructions etc…), they just sit there doing nothing. When you add your website to online directories, you are basically providing an instruction to the search engine so when someone 'googles you' or a related search, you actually have a chance of being found. This will help your website's SEO (Search Engine Optimization).
When you do submit your website, make sure to include important details like your location and business category so that your website will appear in sub-categories in the search results. This is also where new and prospective customers can find you in a related, but not direct, search for your business. Since you will only be registering your website the one time with several sources, it will help to gather all information in a document so you can be consistent with the information first, and then submit it everywhere.
Many of us look to Google for our searches but there's a few others you will want to make sure your register your business with like Yahoo*, Bing*, Yellow Pages, Yelp and the BBB (Better Business Bureau) to name a few of the 'big hitters'. Don't forget to register your business with Google* and Google Business* (google.com/business). Registering your website is free although there are paid options to get better search results.
* Note: You may need to create emails specifically with some sites like google (@gmail.com), yahoo (@yahoo.com) and bing (@outlook.com). It's not that much of a 'biggie'. I have over a dozen email accounts but only use 2 as my primary (work and personal).
3.

Create an Elevator Pitch (cost)

$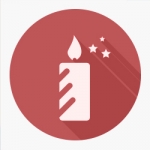 I'm not a fan of corporate lingo but this is a good statement and concept and worthwhile to have ready to go for those brief moments of opportunity that can appear out of nowhere. Think about it for a moment. Do you have a short and concise description/explanation about what you do for a living? I'm not talking about just saying "I'm an optometrist" or something like that. I'm talking about a brief description that encompasses the spirit and essence of what you and your business does. You do want to make sure that you have an interesting, fun, and, most importantly, a memorable pitch that is ready to go at all times
Do you also have a business card ready to go? If not, you'll want to make sure you establish #4 at the same time you have the website done.
4.

Business Cards (cost)

$$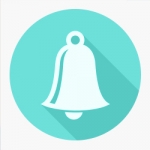 Out on the streets, your business card is really the first impression and interaction someone will have with your business… provided you were nice, open, friendly, and without a piece of spinach stuck in your teeth.
How your business card looks and feels will speak volumes to the quality of your business. It should include a professional logo and basic contact information. Again, it is really the first impression they will have about your business and the kind of service you provide.
Your business card can also act as a silent sales person. If you made a memorable impression on someone and they have your card, chances are they will hold onto it or, perhaps, pass it along (along with the story of their experience with you) to someone else.
Having business cards can be used in a variety of situations and circumstances and really should be on you at all times. These can also be used with #3, #5, #6 and #10. The bulk of your cost here is going towards a designer (if you choose to hire one) and places like Vistaprint can handle the printing for a small amount, too.
5.

Collaborative Efforts (cost)

$$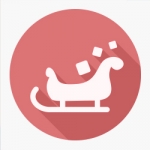 Get together, put together or be part of a group of non-competitive small businesses in your community to cross promote with each other. You are not actively engaged in the general population of the community here, but rather with members of the business community.
With this idea, you can join forces, share ideas and provide support for one another. Meet-up at a local coffee shop or eatery maybe on a monthly basis (ideally, they are part of this group). You can share in costs for things like coupons and fliers; website and social media links; create bundled promotions. Not only does this help your business grow but also helps the other small business in your community grow. Win-win for the local economy.
One thing to be mindful of here is that if something like this does not exist, don't wait for someone else to come up with the idea. Take the initiative and engage your fellow business owners and create one. A unified front made-up of several individuals will be a lot stronger and more successful than just one rogue effort. Support each other.
6.

Leverage Your Community (cost)

$$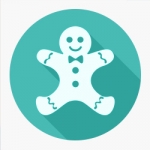 Think local. Buy local. Support local. It's a wonderful circle to be engaged in. This is a great idea on so many levels, as it does a lot for personal growth as well as the reputation of your business. Anytime you can get out from behind the 'business counter' (where you already have people that found you there) and into the public eye, it can do wonders for increasing the profile of your business.
Sponsoring events like local sports teams for kids and community efforts allows you to have a brand presence. You will likely not see an immediate monetary return in these instances, but that's ok because that's not what this is about. It's about being engaged with the community you serve. Even something as simple as having bookmarks printed to sponsor the local library can have a big impact. After all, how many readers do you know that wear glasses?
7.

Online Networking Yourself (cost)

$

to

$$$*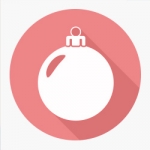 Your website is not the only thing that should have an online presence. You should also be a part of it and, more specifically, your business should be a part of it. Facebook, Instagram and Twitter are firmly cemented in the social media landscape of being a means to reach a lot of people in a very short amount of time.
Being part of certain social media groups will allow you to gather support, additional insight and ideas that can also be helpful and beneficial for your business. If you post something online, there should be a way to tag related people to encourage engagement. Additionally, you can create contests or challenges that require social sharing which will further extend your reach.
$$$* This however, should you chose to do it alone, can be very time consuming. If you know you should do this, but don't have the time or the patience to learn, you can hire a social media team to help with the heavy lifting. They analyze data and can target specific audiences and regions for you… right down to the zip code.
8.

Email Marketing (cost)

$$$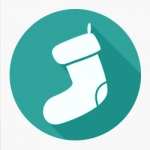 If you've been fortunate to have accumulated a digital rolodex of your customers' emails, then you have a good start to being able to put together an email marketing campaign. What's nice about email campaigns is that you can set-up more professional looking campaigns and maintain consistency in doing so.
Keeping in touch with current and past clients is important. Especially if they are only coming in once every year or two. Sending out promotional offers, tip sheets, new products, and targeted technology like Blue Light Blocking lenses, Photochromics, etc… can trigger responses by offering them something they may not have thought of. Even going after that 'second pair' is a great way to get your customers engaged.
Of course, to do an email marketing campaign does cost a little bit more but just one extra sale from this is usually more than enough to cover it. MailChimp offers both a free campaign and a paid version. Constant Contact offers a free trial before rates kick in. Keep in mind that you get what you pay for. MailChimp's 'Forever Free' version has limitations, but free is free. Worth taking a look at and maybe starting with.
9.

Business Emails (cost)

$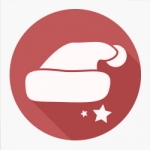 For a good do-it-yourself email campaign or just routine correspondence, you can use your businesses own email. This, again, does not cost you anything except some time. Begin by making sure you have your logo (make sure it's a professional logo and appropriately sized no bigger than 300 pixels wide) and website link in your email signature. This should be done anyway and it should reflect your brand.
Most reputable email services (Gmail and MS Outlook which are free online) allow you to create address books that you can choose to send an email to all those recipients. Create a mailing list and send them yourself to keep in-touch with past clients and reach out to new and potential customers.
The drawback to this approach is you are very, very limited in terms of formatting and design in your emails. Really, about the best you can do is format the text to look good and maybe an image that is appropriately sized (no bigger than 600 pixels by 600 pixels). Another drawback to using these emails is that the way that it is rendered and converted on other devices and emails. That's why using a service (as mentioned above in #8) is a better way to go.
10.

Coupons (cost)

$$$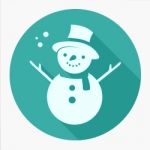 Attract new customers. Isn't that what this is all about? Coupons are great in both print and digital versions. You can have coupons printed and if you are participating in #5 (Collaborative Efforts) you can have your coupons available in their businesses.
Coupons are great for generating return visits, too. Having a coupon to hand out to a customer (who's already in your business) with a discount or promo for their next visit is another way to keep your business in their mind. Maybe they won't have a need to come back anytime soon, so let them know they can pass the coupon along to someone else who could use it. Customer referrals are wonderful to have.
Places online like coupons.com and groupon.com are also great outlets for providing promotional pieces and offers for your business. Something to keep in mind here is that whether you do print or digital coupons, these should also make their way into things like your businesses Facebook or Twitter accounts (#7), into your email campaigns (#8), possibly on your website (#1) and even posted in your newsletter or blog (#12). It's all about the cross-pollination and consistency of delivering your message.
11.

Meetings of Professional Groups (cost)

$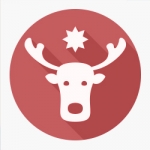 This is old-school networking. The way it used to be done. Fortunately for us in this day-and-age of 'digital everything', not everyone has forgotten the value of human contact and social interactions.
These professional groups do not need to necessarily be in the field of optics. Consider participating in your local Chamber of Commerce or Rotary Club, for example. One of the things here that will certainly be a benefit to you is when speaking to them, have your elevator pitch ready to go and, above all else, if possible, begin with asking them what they do first. Showing interest in others creates value.
Most professional groups will have websites and will publish a list of members. Here is a great place to not only have your name, but your businesses name and website mentioned. This is another element of SEO. The more your business and website address appears on places online, the better the chances of it being found.
If there is a pitfall to avoid here, it is to not become overzealous and over commit yourself. Make sure you join a group you are actually interested in and one that does not take all of your time. If you just go from group to group to 'pimp' your business, people will see right through that. Make sure you are there to make meaningful contributions. Don't try to be a pushy salesperson.
12.

Setup a Blog (cost)

$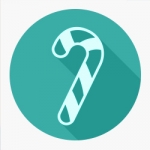 The wonders of WordPress. Although there are other avenues out there online to create a blog or even a newsletter, WordPress is still really the best option. And it's free. Sure, blogs can be places online for complaining or just random musings but they can also be valuable resources for people and provide you with a lot of additional information to share on Facebook or Tweet about.
With great power comes great responsibility. Blogs are exactly that. They can stand for and provide good or bad content. Blogs are another way to engage people online. Whether it's peers or potential customers or information seekers, blogs are very diverse and useful. You can provide press releases about news, events, new products, new technologies. Grow your customer base and keep in contact. Are you seeing a bit of a pattern here?
Although you can set up a blog for free and even run it for free, this is one the most time-consuming things you can do. Successful blogs are like Tamagotchi; living, breathing digital entities that require constant care and attention. They can be very needy and codependent on you to constantly feed them new content.
Final Thoughts
This is not meant to be an all-encompassing list, but rather a top 12 list of the 'low hanging fruit' you can go after immediately with a very short turnaround time. There will never be a one-size-fits-all solution for you and your small business. Every small business is unique; every small business is different; and not everything is going to work… but it doesn't mean you don't make the effort.
In the words of Yoda, "Do or do not. There is no try". These are not one-and-done events, either. They are endeavors which will take some time to gain some traction and momentum… provided of course that you are disciplined and persist with whichever ideas you choose.
Understand, too, that marketing is not advertising. Advertising is a component of marketing. There are countless ways to be able to market your small business and some of them will use advertising and some of them won't. The bottom line is that you need to embrace the internet and mix in some old school tactics to grow your business. Begin with a simple game plan and goals. Understand your target audience. Diversify your approach and focus on relationship-building with those in the community you serve. Remember, it doesn't cost you anything to begin by saying 'hello'… just a little bit of your time.
– Frederic Austin
---