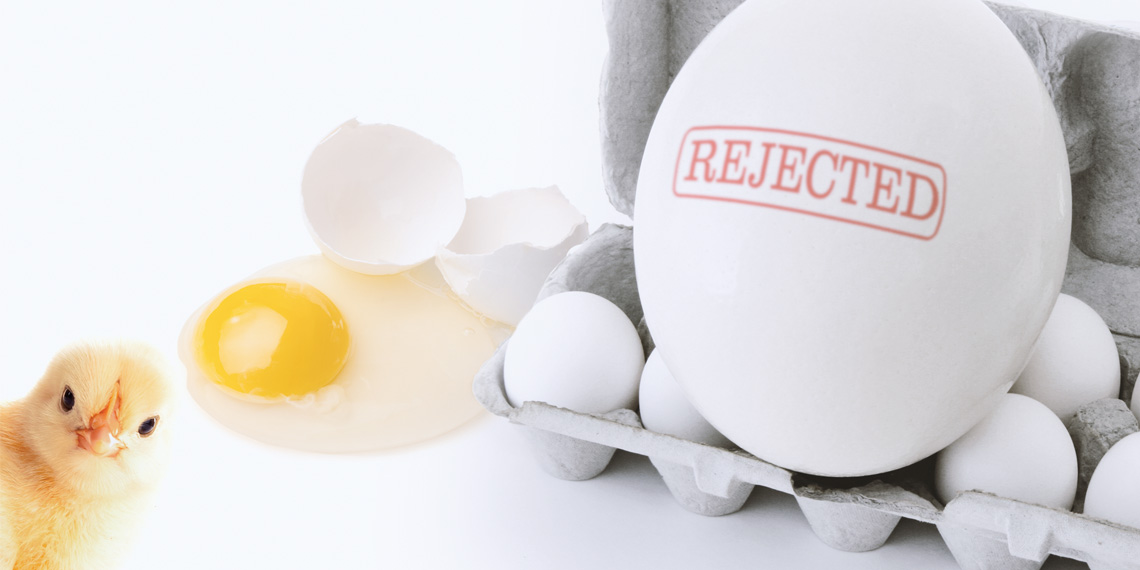 (Eggs-actly what you might need)
It really seems that when you look around at different optical laboratories, they end up looking a lot like supermarkets – especially when you get to larger labs. Usually the problem with them is that they all tend to have similar products, carry most of the name brands, and there generally isn't a whole lot that sets them apart from each other, except perhaps their physical location and whether or not they outsource your jobs to Mexico (or wherever else).

We wanted to have a look at an optical lab, but wanted to make sure that it was one that was 'different', and not just an order-taker, or one focused on outsourcing jobs. When looking at larger labs, it seems that FEA Industries was the one that was most in line with the OPT way of thinking – about focusing on working for yourself instead of just pushing whatever Big Optical product happens to be popular at the moment.

For a brief look at exactly how independent they are, let's consider this:
NO Insurances ★ NO Big Optical
NO Frills ★ NO Outsourcing
Non-Participation Trophy
One of the major problems with being a lab that participates with insurance companies as a 'contract lab' is that they can become heavily focused on producing insurance jobs. While there is nothing specifically wrong with that, there can certainly be problems if that percentage of work becomes too skewed in the direction of a particular carrier. What was that saying about putting all your eggs in one basket? Of course, this may be a bad thing for you as an eyecare professional if you are on the lookout for a lab that can do specific insurance jobs, but there's nothing to say that you have to have all your lenses in one lab, either. The fact that a lab is able to operate at such a large scale without needing to deal with insurances is refreshing in today's business climate.

Fresh as a Daisy without B.O.
Similar to not putting all of their eggs in one basket with insurance carriers, FEA doesn't offer any of the major lens and coating brands that labs of comparable size offer. Of all of their free-form sales, over 95% of it is their own brand of lens, and not one of the 'big three' big optical brands that you typically hear about. The fact that they can be one of the top ten largest independent labs in the United States without carrying any of the major products is astounding. That's like saying a company is one of the top distributors of carbonated beverages in the country, but they don't deal with any Coke or Pepsi products.

This is important because it means they are successful and have grown by the sweat of their own brow. In order to be able to grow to the size that they have, FEA has needed to be better than the competition. This statement isn't even an opinion, it's a completely objective fact. Let's say for a moment that you had a familiar name brand product and a brand that you hadn't really heard of before. If they are both basically the same – what are you going to use? Obviously, you go with the name that you've heard of. That's what people do – the familiar name comforts us and adds value to otherwise similar products. So, what's going to get you to use that 'other' product you haven't heard of before? Let's say that it costs less – so you try it out. Once can't hurt, right? So, you try an eagle™ lens… and it doesn't suck. It's actually pretty good. That's when you get thinking about exactly how much you need a lens brand. Whether or not the person you're selling a lens to knows, or even cares, what specific design they are wearing, so long as they can see.

Brandaholics Anonymous
The advent of digital processing and free-form lenses has made it possible for FEA to break free of the traditional model of having to sell big-brand progressive lenses. Traditionally, you needed expensive manufacturing equipment and inventory levels to make even a single lens design in a progressive. Today, however, machinery has made it so that a lab can become the one in charge of making the progressive design, meaning they don't need a massive inventory to make progressives. I'm sure you know most of that already, as you've probably already read a bajillion articles about free-form. The point here, however, is that most people that produce free-form don't leverage the technology to their full advantage. With over a dozen different progressive lens designs in the eagle™ family, FEA is doing just that. Making it so you still have a choice to get the best lens design for a given pair of eyewear, while avoiding the need for the 'big optical' products. The brand name products aren't needed because their own offering is so wide-ranging that they don't need other products to fill in any gaps.

This is in stark contrast to what most labs do with free-form. Most of them offer the name brand products, and then their own, cheaper, 'house brand' lens. Usually the 'house lens' is one or two progressive designs, and is put there to fill the gap of 'cheap'. Most other labs have no reason to explore the full features of it – they have the branded lenses already sitting at the top of their price lists, so why risk upsetting the sales of those products?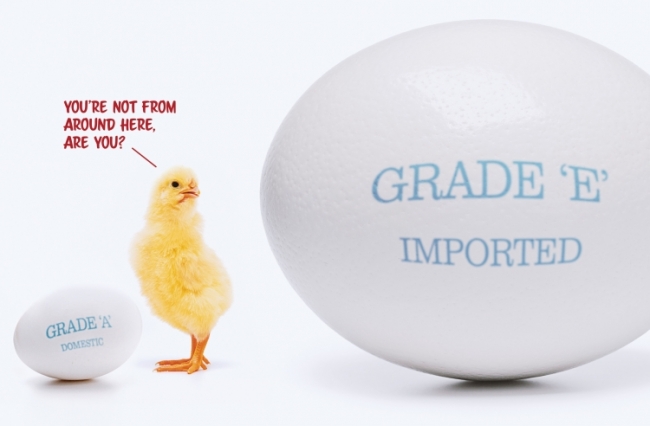 No Frills
One of the areas where people can have problems is the 'no frills' nature of FEA. Their focus is on cutting costs as much as possible – which, by no means should be confused with 'cheap'. For example, they don't really have sales representatives making calls on customers. Everyone else does that, FEA doesn't. Why? Well, that's easy: sales representatives are expensive. When you don't have sales reps, it becomes a lot easier to offer more competitive pricing on lenses than other labs. This approach doesn't work for everyone. Some people prefer to pay more for their lenses and have the personal contact of someone coming to visit them every few months – someone that could possibly bring bagels, which is the most important part. There's certainly nothing wrong if that's the kind of sales approach that works for you. Other people prefer just to order lenses, get a low price, and be done with it. This is your personal preference, of course, but something to keep in mind if what you want is a lower lab bill.

Work Smart, Not Hard
The idea of working smart links directly in with making it possible to make things cost less without compromising on quality. As an example, let's say that you need a hole dug. You have one guy with a shovel, saying that it'll cost you $500 and take him three days. Your second option is a guy with a front-end loader that says it'll take him about an hour and cost you $100. If we use the logic applied to most optical labs – the first guy is going to dig me a hole that's five times better than the second guy, right? Well, no, of course not. The second guy is using technology to make it cheaper and easier for him to get more done at a lower cost. Since it doesn't take him anywhere near as much time to get the job done, he's able to make it more affordable for you, without compromising quality.

This is why the automation of labs is so important. The more they can employ automation and technology, the easier it is for them to turn out high quality products without charging a ridiculous amount of money for them. Using cost as an indicator of quality only goes so far – eventually you need to evaluate exactly why you're paying what you are for a product. It's very easy to overpay when it's hard to judge comparative quality, which is why it can be very difficult to tell a cheaper lens from a pricier lens based on performance alone.

Inexpensive, not 'Cheep'
Often, we assume that there is a direct correlation between how much we pay and how good something is. When looking at lenses, there's no difference. It seems like people assume that a more expensive lens is going to always be the better option for all cases, which really isn't true. The easy thing, of course, is for the 'more expensive' option to prey on that little fact that tickles your brain. That the choice that isn't as expensive has 'something wrong' with it, or that it's otherwise not as good. This also goes for labs. There are labs that have higher costs and overhead than others, and so charge more for their products. That doesn't mean that the products are any better, just that they need to make more to cover higher costs. When a lab like FEA lowers their costs, and is able to pass that savings on to customers – does that make them cheap? Or does that make them the more business savvy choice?

Maybe, maybe not. Like all things I talk about – don't take my word for it, try it out. Maybe using your name brand lens isn't helping your bottom line at all. What does that brand name give you that you couldn't easily use something else that's more affordable with similar performance?

Regardless of what lens products you use, or what insurances you take, being able to see someone out there that can do their own thing and be successful is a great thing. It gives hope to everyone that wants to be able to do a similar thing. It shows us that we don't have to be afraid of trying new products, or saying 'no' to insurances. That there are options out there where we can go against the grain and be successful.
– Bill Heffner, IV
---
To learn more about FEA INDUSTRIES, INC., watch the video feature from Manufacturing Marvels® (part of the Fox Business Network).