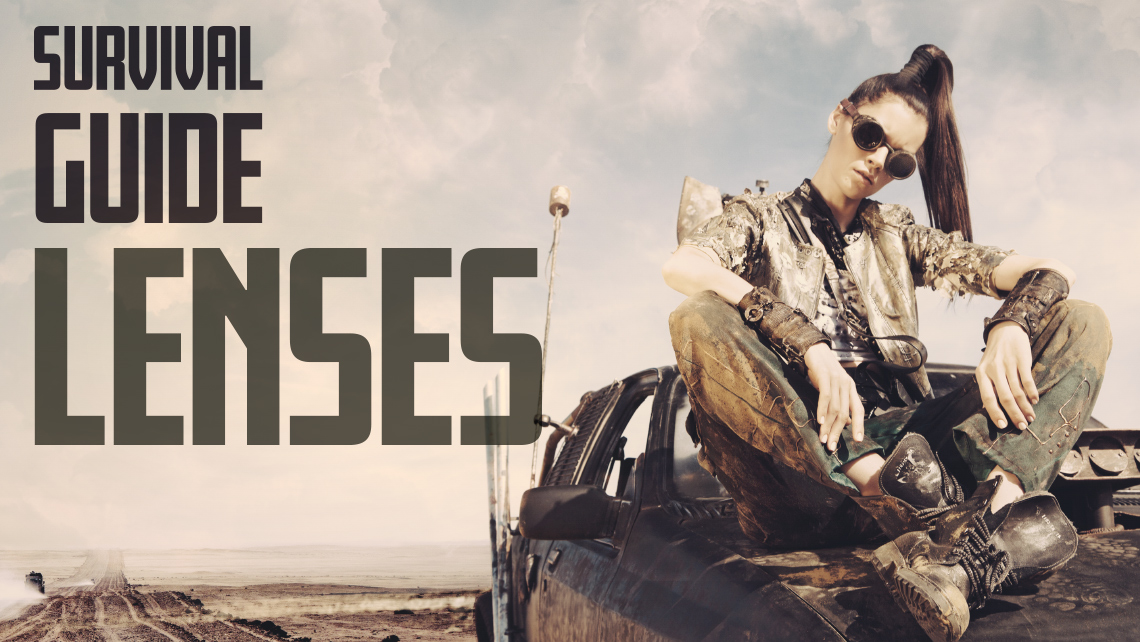 Let's assume that you agree that you want to ditch the "Big Optical" lens brands and give something else a try. There's a lot of things to consider since, at the end of the day, you don't want to cause yourself more headaches than you solve. Your primary goal is to keep your business running smoothly, which means you need to be careful when it comes to switching products.
What's in a Name?
When it comes to lenses, name brand is beginning to mean less and less when it comes to a vast distinction in quality. Years ago, before free-form, it meant a lot more. At that point, if you wanted a progressive lens, you needed to be able to mold one yourself. This required a large investment for the mold-making and casting equipment to create a given progressive lens.
You have to keep in mind, making a new lens design was extremely costly. Even if you had five base curves available, you also needed production for the add powers. If you went from +0.50 to +3.50, that's 65 different molds for each material. Then you have to build inventory, deal with the various production of each material – then you have the colors! Whether they are photochromic, polarized, or whatever else. As you can see, before free-form came along, there was a lot of investment that went into making a progressive lens.
With full back-side free-form, however, things are a little different. The raw materials are typically just a spherical lens blank. The same piece of plastic (or whatever material) can be used for a variety of different brand name lenses. They are also processed on the same machinery. So, the only thing that differentiates lenses now is the math involved in creating the design that goes on the back. To that end – how much better is the math of a name brand lens going to be when you compare to all the other options on the market? That idea is at the heart of this discussion, as there's really only so much you can do on the backside of a lens, since every designer is bound by the laws of physics.
The entire point here is that, with advances in technology, the gap between 'high end' and 'low end' is much narrower. It's becoming more important to be able to pick the correct 'design' for the visual task at hand, as opposed to the specific brand name. Since lens designers are able to easily customize and create new progressives, it should be much easier for you to find affordable designs that work well for you and your patients.
'House' Brands
Everyone has heard of 'house' brands for free-form at this point. The major thing to remember is that not all of these brands are created equally, and not all of them are designed to address the same audience. Too often, this is used as code for "cheap" or "inexpensive", which makes it seem like they may not work as well.
What's Your Source
As I mentioned before – not all house brands are created equally. There can be a lot going on 'behind the scenes' that means your experience with the 'house brand' from one lab could be terrible, while the lenses from another lab could be superb. I've too often read that people "tried a house brand lens once a few years ago, and it was terrible, so I only use brand name products now."
This kind of viewpoint I really don't get. I certainly understand that a bad experience can occur, but then writing off all other products from all other sources completely? I don't get it. That's a lot like saying "I tried a dish at that new family-owned restaurant down the street, and it was terrible. I'm only ever eating at McDonald's from now on." Just because one place served you something that was bad, doesn't mean that there aren't plenty of great (independent) places to go.
Another thing to consider is whether your lab has a 'house brand' that's a supplement to a myriad of name brand products that they offer. If your lab has a whole host of high-end brand names that they offer – is it in their best interest for you to be purchasing their house brand, or do they have some incentive to get you to use the name brand lenses they sell? If you have a lab where it seems like their 'house brand' has more problems, or takes longer, then maybe there's an intentional reason for that? This is just something you need to consider when you're selecting a lab – make sure that they have your best interests at heart. They may have quotas or 'goals' of selling high-end lenses, and you want to make sure that you're getting what's best for you and your patient, not for them.
Target Audience
When you're considering the debate between the name brand and house brand, you also have to consider who you're selling to, and whether or not they care what brand you have. Realistically, do your patients know (or care) what lens brand they are wearing? If they know, is it because they wanted that brand, or because you (or whoever they got them from) told them that was what they were getting? In general, the idea of a 'brand name' lens is more for you (the person selling it) than the end-user (the patient). Generally, as long as the patient can see out if it and not have problems, it's a success. They don't care what it's called. What you have to ascertain is whether or not you care about the brand name, in a professional sense.
By 'professional sense', I mean this: Does the brand name help you make more sales? Are you pushing the brand name to the consumer? Do you use branded handouts or brochures to help explain your lens offerings to patients? If so, you can check the section below on House Brands: Marketing.
Alternatively, do you just use your own materials to sell/brand the lenses that you sell? If so, you're already a step up on a lot of people. This has its own pros and cons, as it requires more work on your part, but can payoff more later. For more information on this, check out House Brands: D.I.Y. below.
House Brands: Marketing
Part of the added benefit to using a branded lens is having some marketing materials to go with it. You may not want to do it yourself, so you want to use a lens that has at least some basic support behind it. This is where some house brands can do quite well. Since you know the first thing your patient is going to do is google the product name, you want to make sure they find something to support the fact that you're selling them a quality product. Since it's so easy for them to do their research in an instant, you need to make sure that whatever you're selling has something to back it up.
Not all house brands offer this as an option, so it's important to see what a particular lab offers. Many house brands leave this up to the bigger brands, and instead relegate their 'house brand' to being a budget offering. The reason this happened is that the house brands are usually creations of optical labs. They don't necessarily have the marketing and design departments (and budgets) that Big Optical does to support something. So that's why you'll often find little to no supporting materials for these products.
One other major benefit to having a 'hose brand' is that they aren't typically sold against you online. I'm sure if you type in now "Buy (your Big Brand) lenses online", you're going to come back with a number of hits. And your patients will get the same results. When you go for the house brand lens, you're not going to have this problem, so makes it much more difficult for you to get 'comparison-shopped' or forced into fights about 'price matching'.
House Brands: D.I.Y.
If you aren't using any of the branded hand outs or other materials that go along with 'big brand' lenses, then you're already heading in the right direction for lens independence. This is the area in which you are taking control of all of the information that you are handing to your patient, as opposed to using pre-made handouts or talking points. This can be a lot of initial effort, but can have a few areas of benefit.
Some of the setup here can be finding a lab that will allow you to do customized engravings on your lenses. This refers to the tiny 'micro engravings' found on progressive lenses. If your lab is able to set this up for you, it gives you another level of personalization to the product, as it becomes more difficult for people to comparison shop. They aren't going to be able to find your lens anywhere else, so you don't have to worry about them "finding it cheaper online" or at a competitor down the road.
This can be especially useful if you expand the scope of the D.I.Y. beyond a single store. This is a great option for not only multi-location practices, but also can be a tool for independents in a specific area to band together, so they can offer a product that isn't available at local big box stores.
Survival Tips
Here are some resources to help get you started on your road to claiming your lens independence. There are obviously going to be a number of other choices, but here's a few to help get you started.
For a supported "Brand Lens" at a reasonable price:
Eagle™ Lenses
www.eaglelenses.com
Independent Lab:
FEA Industries
www.feaind.com
800.327.2002     sales@feaind.com
Lens Branding Solutions:
D.I.Y. Lenses & Marketing Materials
FEA Industries & OPT Media