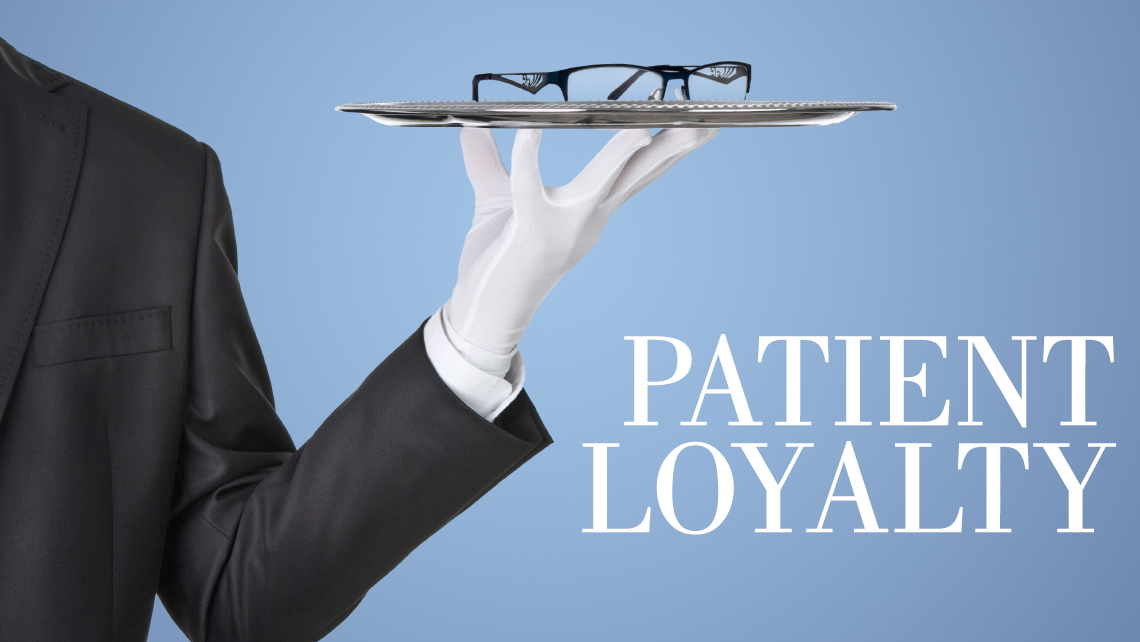 As I've mentioned before, my daughter has recently joined the 'glasses club', as she calls it. As we're out and about, this can sometimes start conversations with other people. Usually, they'll say that she looks cute in her glasses, and the conversation about eyewear moves on from there. As a side note – people never tell me that I look cute in my glasses – what's with that? Anyway….
One such occurrence happened when we went to get haircuts from a cheerful myope who, for the purpose of this article, we'll call Carol. This is solely to protect her identity, and definitely not because I can't actually remember her name. So, since we end up being a fairly captive audience during the haircut, and as I have no life other than eyewear, talking about her eyewear experiences helped fill the awkward silence in between snips. What was specifically interesting, in this case, was why Carol had decided that she like using an independent optician, as opposed to going online and buying eyewear. For reference, she was about a minus six, so a decent enough power to care about where her eyewear gets made.
Carol mentioned, of course, that her friends had told her that she should just buy her glasses online. I was told that she had thought about it, but felt that "you get what you pay for". It seemed that in this particular case, she was more concerned about the frame fit and how it would look on her more so than lens and visual quality. Not everyone is that discerning, so it's always refreshing to talk with a consumer that understands that sometimes things are cheap for a reason.
The biggest reason she liked this store, however, seemed to be their personal service. The optical shop that she went to seemed to be doing it right. She mentioned some specific things that she liked about them, that she wasn't going to get by just buying something online. The first of which was choice. She told me how she'd pick out different frame styles and colors, then go in and try them on when they arrived. I wasn't certain if this was from an in-person interaction, or she was looking at some kind of online catalog, but either way, it made her feel like she had more choice and control over the whole process.
The other thing that she appreciated was the feedback that she was able to receive when trying on eyewear. As I'm sure most of you know, your friends can be terrible judges of what looks good in eyewear. Or, worse yet, they'll tell you it looks great when, really, it doesn't. Carol's optician, however, seemed to nail it with advice about what frames don't look good, or were too big, the wrong shape for her face, and all manner of other advice. That's the sound of an interaction where the person on the sales end cares about what the patient is getting, and isn't just trying to sell them on whatever the highest margin item is.
The other important thing is what she DIDN'T mention. During the whole conversation she never once mentioned that she went there because they carried a brand name frame or lenses. That wasn't even a factor that she considered. Also, she never once mentioned that she got her glasses there because they accepted her insurance. Insurance never came up in our conversation at all.
What this really boils down to is personal service. Opticians aren't in the business of just selling eyewear. If they wanted something cheap that does the job, they'd just go online and roll the dice on a pair from one of the innumerable online eyeglass retailers that are available. But not everyone wants that.
I look at this a lot like the clothing industry. You have a huge spectrum of needs – ranging from casual to formal, and everything in between. People buy clothing online, in huge department stores, and even at small local stores. Generally, if you just want something easy and cheap, you order online and hope it fits and looks okay. If you're a little more motivated, you go to the store, grab a medium and try it on. You probably buy it there, since you know that's the one that looks/feels good. That works fine for a lot of people, especially when you're looking at the lower end type of clothing (jeans, t-shirts, etc,).
As you get into higher end clothing, like dress shirts, suits, and other formal wear, the fit becomes more important. You want the quality to be there, and you want it to look good. You're certainly not getting that online, and isn't really the type of service most big box department stores offer. That's where the small independents really shine. This is that area of personal service that a lot of people want, and where independent optical fit in.
This type of story is what shows me that independents are always going to have a place in the market, but we just need to make sure we adjust to fit it. You need to change the perception that some customers may have about eyewear. It's not just about 'the thing' it's about everything around it. Your role on educating your patient is getting more and more important, because they are having more and more ways to get their eyewear from other people.
You also need to figure out a way to offer all of this to you customer without sounding like a used car salesman trying to upsell them, even though you're just trying to make sure they have all the facts. I think that if independents can work together, we can really make this industry shine. And to whatever optical shop made such an impression on Carol – keep being awesome!