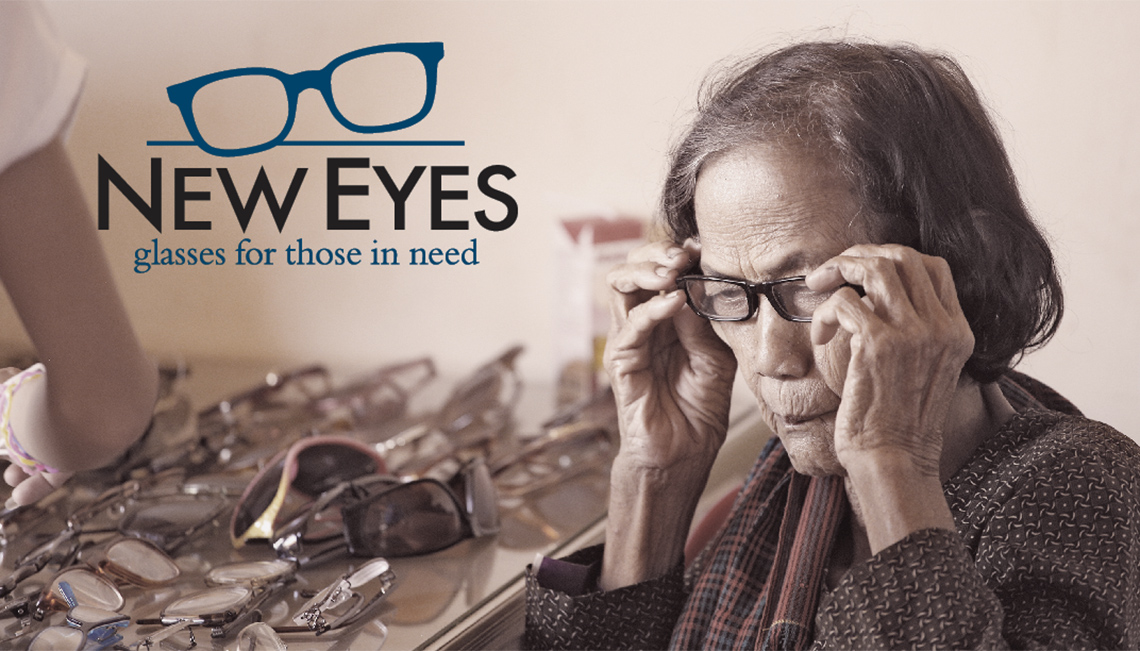 "The more we do, the more we can do", said by English writer and philosopher Will Hazlitt, exemplifies the spirit of New Eyes for the Needy. Since its conception the organization has gone above and beyond to "do more" not only in its community but globally.
While working as a volunteer for a Red Cross food depot during the Great Depression, Julia Lawrence Terry recognized that many people were in need of corrective eyewear. In 1932, she began collecting eyeglasses from friends and family to distribute to those in need. As New Eyes for the Needy grew she began to advertise her new charity in newspapers and on the radio, and soon she was receiving donations from all over the country.
From that point forward New Eyes for the Needy flourished. In 1947, Julia passed away, but today her legacy continues and is helping more people than ever. Since its Depression Era beginnings, New Eyes has expanded both nationally and globally, it now boasts more than 250 volunteers, runs the Fabulous Finds Jewelry & Giftware Boutique and sells vintage eyewear on its online shop. Their boutique and online store, along with donations from people like you has allowed New Eyes to help more than 8.5 million people improve their vision since 1932.
Want to get involved? Donate!
New Eyes for the Needy offers a variety of unique donation opportunities and they accept much more than just eyeglasses!
Send your used eyeglasses in good condition to the New Eyes headquarters and they will send them abroad to help those in developing countries improve their vision. Countries that benefit from these donations include Bolivia, China, Ghana, Honduras, Jamaica, Panama, Philippines, Thailand, and Kenya.
You can donate money online that will be used to purchase new eyeglasses , just $60 affords New Eyes to buy a pair of eyeglasses for those in need.
If you have sunglasses, hearing aids, watches, jewelry, silverware or giftware you are looking to get rid of New Eyes will gladly take them off your hands. These types of donations will be used as merchandise in its Fabulous Finds Jewelry & Giftware Boutique or on their online vintage eyewear store.  The profits from these goods are used to purchase new eyeglasses for children and adults in the United States.
20/20 for 2020 Campaign
New Eyes's goal is to raise one million dollars and collect one million pair of gently used glasses by 2020. This program kicks off this fall, with all donations being matched up to $100,000. You can learn more about recycling old eyewear by visiting www.new-eyes.org
— Maria Magnotta