Hey there! This time on the Triple-L we're rolling out to take a look at the real deal when it comes to optical labs. Now, this joint isn't your typical optical dive - they have somethin' special goin' on, and I want to see what their secret sauce is.

o, here we are in beautiful downtown Morton, Pennsylvania to visit FEA Industries. Now, I'll be honest here, I wasn't sure what I was going to be getting into. This was a place that I hadn't really heard a whole heck of a lot about, but it seems that they've got a pretty big following. To me, that says they gotta be doing something right, and I wanted to find out what it was.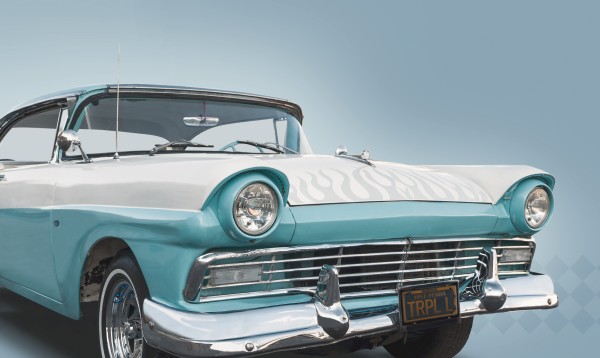 kinds of things they are doing in order to 'get it right'. "So Bill, as we all know, there's plenty of places to be able to get a lens today, so why should someone come to his joint to get it? I mean, it's a lens, why's your house special any better than anyone else's?" It almost seemed like he's answered this question before. "Well, I'm glad you asked - you see, that's actually a whole lot that goes into making something good. I mean, saying that all lenses are the same would be like saying every hamburger is the same thing at the end. A burger is a burger, right? Well, of course we can tell there is a difference. The only problem is that while, with a hamburger, it's a lot easier for you to tell if you got something good or bad. With a lens, it's a lot harder to tell if what your getting is as good as it claims to be." Well damn, I didn't know this was going to be so complicated, "Ok then Bill, I'm intrigued. Let's get on and head down the highway directly to Lenstown!"

House Designs ✯ The Same Anywhere
So we're going to go through a few of the major steps that are involved in how you make a lens. We aren't just talking about normal, old-school lenses here, of course. We're talking about free-form. That's where it's all at these days, and that's what everyone cares about, so we are just going to look at these.
I'm sure you've seen it, no matter what lab you've used before. They have their own 'private label' or 'house brand'. No matter what they call it, everyone has one, or more than one. A lot of them seem like they have it because they have to have it, and not because they want to offer it. They just toss it on the menu and make it when asked – they don't really recommend and embrace their own home cooking. That seems weird to me, as I think a real lab ace ought to be getting people to use their own home recipes, and not just following the directions from someone else's cookbook.

✯ A Big Bite ✯
First thing we need to do is cook up the prescription, which, I'm told, actually involves cutting the lens, and doesn't involve an oven at all. It uses a cutting machine called a generator, apparently called that since it generates the prescription on to the back of the lens. If we're talking free-form progressives here, the generator is what's going to be creating the entire design. So it cuts the distance, the near, the corridor, the inset, everything. This one machine takes our hunk of hockey-puck-looking plastic and makes it into a progressive lens. That's off the hook.

"What you have to keep in mind here, Guy," Bill said to me, "is that this machine uses a diamond tip to cut. It can get dull, or could be slightly off, and the final lens may not be as good as it should be, but most people would never know it." I didn't believe that - of course it'd be easy to tell if something like that happened. "You need to remember, Guy, that when people check a lens, most of them just check one spot in the distance. How are they going to know if the channel is a little fuzzy? Or maybe it doesn't line up quite right? Nobody will know – they will slap it on the patient, and only worry about it if they get a complaint. Heck, that's like sniffing the milk, assuming it's fine, and waiting to see if anyone gets food poisoning from drinking it. Why not take the extra step to check the expiration date? Or even just get your milk from a place that doesn't send out bad stuff to begin with?"

Well, now I was really taken aback. He was laying down all kinds of lens learning, "What do you mean, most places don't check this? Shut the front door!"

✯ Lens Games ✯
Next we moved on to the polishing of the lenses. After they get cut, they end up a little hazy. Then we have a soft pad that mostly just 'clean ups' the surface of the lens to make it all nice and shiny. The older way of doing it was much more abrasive and took off a lot more material. Nowadays, the polish is much more gentle - at least, it's supposed to be. I had Bill explain, "This next step - polishing - can actually cause a lot of problems in the process. This is because a lot of places try to cut corners and use cheaper consumables. In this case, that means cheaper polish, or cheaper pads. Unfortunately, when it comes to a free-form design, we can do a lot of damage to it with over-polishing. When you think about it, we have this complex design on the back, consisting of thousands of points that were precisely cut. Then we're going to start rubbing it with an abrasive liquid. I'm sure you can see how it can be a problem if you don't do it correctly."

Well, I don't know about you, but I had no clue it was that easy to screw up a lens. But, how does one 'cut corners' on this? Well, apparently lots of places get cheaper pads, which can be really deceptive when it comes to quality. These kinds of pads are made with thicker, sturdier material. continued >>>
That means they last longer – but it also means that they are harder on the lenses, which can results in more material being taken off, or result in some of the finer areas of the lens getting blurred, like the channel. So, apparently some other labs will cut corners on saving some money and hope you will never notice what they did. That's bananas… and bananas is bad.

Now we're at one of the things that you can actually see on the lens - the reference markings. These, unlike the rest of the lens design, are something that you can pretty easily verify and make sure that they are on there. Of course, the problem is that you don't actually have any idea if they are in the right place or not. Sure, they might be close – but how close is 'close enough'? If the lab making these doesn't actually pay attention and keep their calibration constant, it can drift. Even if it only drifts 0.5 to 1.0 millimeters - that's enough for your patient to notice problems, even if nobody picks it up beforehand.

✯ The Mayor of Lenstown ✯
So, it looks like while we might think that it's "just a lens", that there is a lot to quality that we can't even see that is going to affect how it is accepted and, ultimately, patient satisfaction. Fortunately, it seems like some guys know what's going on, since some of the quality initiatives I've seen at FEA are off the hook. It's something you gotta think about next time you need a lens - what am I really getting? When you go to one of the "big name" places, you pretty much know what you are going to get. You're never going to get something that's going to put the shama-lama in ding-dong, but it's going to be okay. When you look at the mom-and-pop places, you can get a lot more bang for your buck. They're not only going to give you an idea of where to go, they are going to be the ones driving the bus to Lenstown. And Lenstown is the home of all things good and awesome with lenses. They aren't just going to take you to one spot - you are going to drive around Lenstown and get a good look at all it has to offer. If that wasn't enough for you, these kinds of labs are more likely to give you the newest things because they can move a heck of a lot quicker than the big guys. They have lens technology so fresh that it'll slap ya.

You also don't want to just take the word of the guy trying to sell you something. He's always gonna tell you he's got the best, since he wants you to keep buying from him all day long. So you need to ask and see some kind of outside testing - something that shows you that they live up to all that hype they keep pushing on you. If your lab doesn't have that kind of validation – how can you tell what you're really getting? If you ain't getting the real deal, you probably want to know about it before it comes back to take a big old bite out of ya.

There are so many 'little things' that can cause big problems in a lab that it's no wonder that it's hard to tell when we are getting a quality lens, and when we are getting junk. If you want to make sure what you are getting is off the hook, you should search out these independent places that aren't afraid to experiment. Go on and get out there, and see what little lens places can do for your optical taste buds.

-Guy Fiery
---