It was a curious thing, this old journal that I now held in front of me. It came to my by way of the passing of my great uncle, George Angle, a researcher in optical technologies at a small university just south of Boston. Now, Professor Angle was a widely-known authority on photochromic lens technology, and his sudden demise had caused quite a stir in the community. Even stranger was the fact that this journal reached me approximately two days before his passing, indicating that he had sent it to me himself, rather than it being an artifact of his passing.
The unexpectedness of the arrival of the journal, joined with the notice of his passing, did not sit well with me, but I could not adequately describe why. This, coupled with my great uncle leaving me as his sole heir, made for a rather unsettling train ride as I made my way to Arkham to settle his estate.
I perused the journal on the train from Boston, but I had great difficulty making sense of any of it. It was filled with newspaper clippings and handwritten notes. Many of the notes were mostly incomprehensible, using strange words and symbols I had not before encountered. Towards the beginning of the journal was a heading in large, carefully crafted letters that read "TRANSTHULHU CULT". The painstaking way in which it was written indicated that this odd word was, indeed, meant to be spelled in such an odd fashion. As I slowly meandered through the disjointed notes in the journal, I often encountered a strange sigil – a series of swirls in an almost concentric pattern. Surely it was important, but at that time I could not fathom what such a symbol actually represented.
I eventually came to section of the journal that seemed to go into detail on what had only been hinted at up until then. It was a tale about cultists – those so blindly following the ideology of this "Transthulhu cult" that they would accept nothing else and were, shall we say, hostile to anyone that didn't follow their way of thinking. The journal did not, however, go into any detail on what those beliefs actually were, leaving me more confused and bewildered than before I began reading. The only hint that it gave was strange verse couplet that created more questions than it answered.
That is not dark which can eternal brighten,
And with strange aeons, even these may lighten.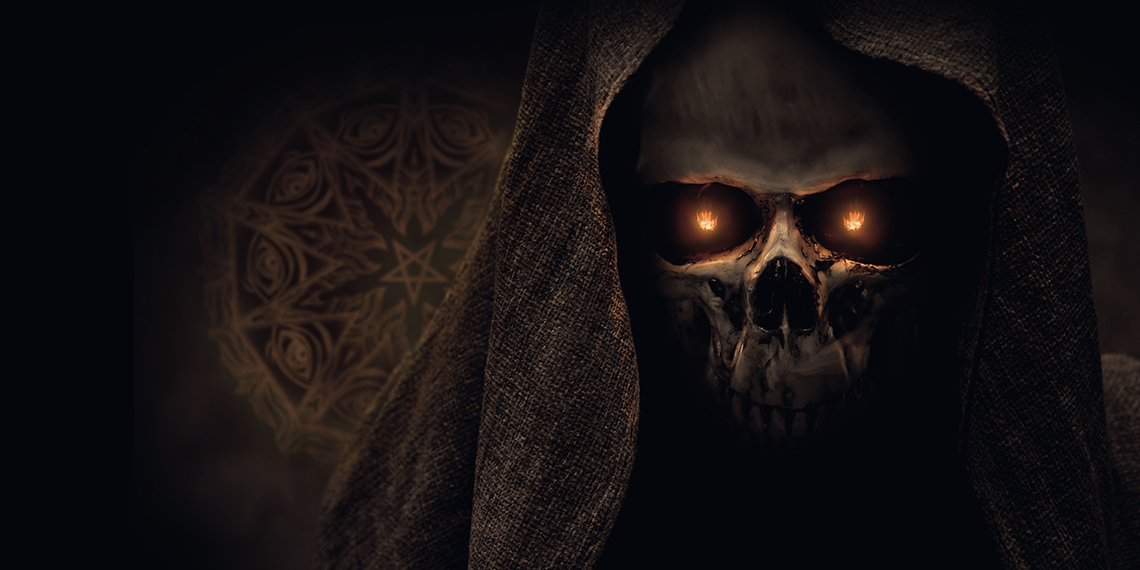 This was obviously important, but I cannot comprehend why it would be something my great uncle would have such detailed notes on. After all, he was involved with the latest research in photochromic lenses, whereas the things in this journal seem almost… ancient? As I delved deeper into this work, I felt a very strange mix of both excitement and terror. I could not help think that I should stop, that some things are best left forgotten to the yawning chasm of time. It seems, however, that this cult, with their strange obsession with ancient photochromic lenses, is still extremely popular.
The train arrived into the station around midday, giving me enough time to stop by my great uncle's office at Miskatonic University before heading to his residence. As I entered his office, I could not help the feeling that I was being watched. Apart from the helpful gentleman that allowed me access, I was alone in the cramped office, but it did not feel like it. The majority of his papers had already been boxed up, save for a small lens display. At first glance, it seemed like nothing out of the ordinary – like something that could be sitting in any optical shop. As I went to pack it up, however, I was able to look at it in greater detail. This particular display seemed to have room for a pair of lenses, most likely for some sort of comparison. At the bottom of one of the lenses was a label that read "NuanceRT" – probably one of the cutting-edge photochromic lenses my great uncle was working on. The other label, however…this one was beyond recognition. It seemed to have been almost scratched off, with deep gouges in the plastic base where a label should be. As I pondered why such a thing may have been removed, my hand was unconsciously drawn to pick up the small flashlight at the base of the display. I found myself turning on the photo-activation light before I even realized what I was doing, as if it was simply a natural thing that I had to do. As expected, both lenses got dark under the influence of the light. It was nothing strange or unexpected. As I turned the light off, however, I found the darkness of this mysterious lens inescapable. It was not that it was darker than the other lens, rather that the darkness from this lens seemed to linger, to envelop. I kept waiting for it to go clear, but the infinite blackness of this lens persisted, drawing me in completely to the depths of terror that one cannot adequately describe. The feelings of hopelessness and despair that this enduring darkness wrought on my very soul still haunts me. I do not know how much time I spent staring into the abyssal chasm of darkness that lens had created. Seconds? Minutes? Perhaps longer. All I am able to recall is being jarred back to reality by the same gentleman that had shown me into the office in the first place. He wanted to know if I was about finished, as it was getting quite late in the evening and he was quite eager to head home. As I turned back to collect the display, I noticed that the NuanceRT lens was perfectly clear by this point, but that other….thing….it was nowhere near clear. I could feel the tenebrous reaches of its grasping darkness attempting to invade the very core of my being. I quickly tossed a cover over the display before I was once again suffocated by the unending blackness exuded by this monstrosity of a lens.
That evening was when the dreams began. I do not know why, or how, but that was decidedly their origin. I would not suggest, of course, that some simple lens display could be the cause of such discomfort, but even the most learned of scholars would have trouble completely ignoring the convergence of the two events.
They were always the same dream – I am walking down the streets of some large, desolate city. Gargantuan, strangely constructed buildings line crooked avenues, with an eerie, bright light cascading down upon everything. I cannot see the sun, only a diffuse light that seems to bathe the avenues in what I can only describe as an 'unsettling illumination'. Thankfully, I am wearing some kind of lens that reacts to the light, darkening to make seeing outside manageable. I tire of wandering the desolate streets, and slowly approach one of these massive structures. It seems almost as if the diffuse lighting that is ever-present in the streets is almost afraid to enter these cyclopean buildings, as a yawning chasm of darkness is all that greets me in the doorway. Surely, my eyes will adjust, is what I tell myself before venturing forth into the strange building. After several seconds inside, I can feel the beginnings of a nameless dread beginning to take hold in the far reaches of my psyche. That type of primalistic fear that becomes impossible to fight. I still cannot see anything. Aren't these lenses going to change back?
I take several cautious steps and stumble in the darkness – the same darkness that I felt that day in my great uncle's office. Only this time, there is nothing to pull me back from the brink of madness. There is only the darkness. I shuffle aimlessly around the room, blinded by the enduring darkness of my lenses, tripping over something…squishy? Whatever it was, it moves as I trip over it, and I can feel it grabbing me. A snake? It must be, but I…can't get free. If only my lenses didn't take so long to get clear. Then I would have been able to see when I came inside. Maybe then I could have avoided it. It gets hard to breathe, as if a great weight is crushing down upon my chest. I can feel myself being lifted up, suspended in the air. A dull, distant chanting seems to be getting louder by the moment. The words are a string of incomprehensible syllables, but are the only thing I have left to focus on, apart from gasping for breath in the stygian darkness provided by whatever it is still covering my eyes. Before losing consciousness, I am able to pick out a few words from the cacophony of voices chanting around me now. Ia! Ia! Transthulhu!
It was always then that I wake from the dream, alone in my room, drenched in a cold sweat. It was an unnameable dread that always gripped my very heart, almost as if some netherworld creature held the beating thing tightly in its claws. After a moment or two, I would regain my senses as the sense of dread lifted, and I could once again breathe normally. I find solace in the fact that it was, indeed, only a dream. I am thankful that I am able to get the latest in photochromic lenses with NuanceRT, and not stuck as a mindless follower worshiping the cult of Transthulhu.
— H. P. Lovecraft