New ADAPT-HCR
One Size For All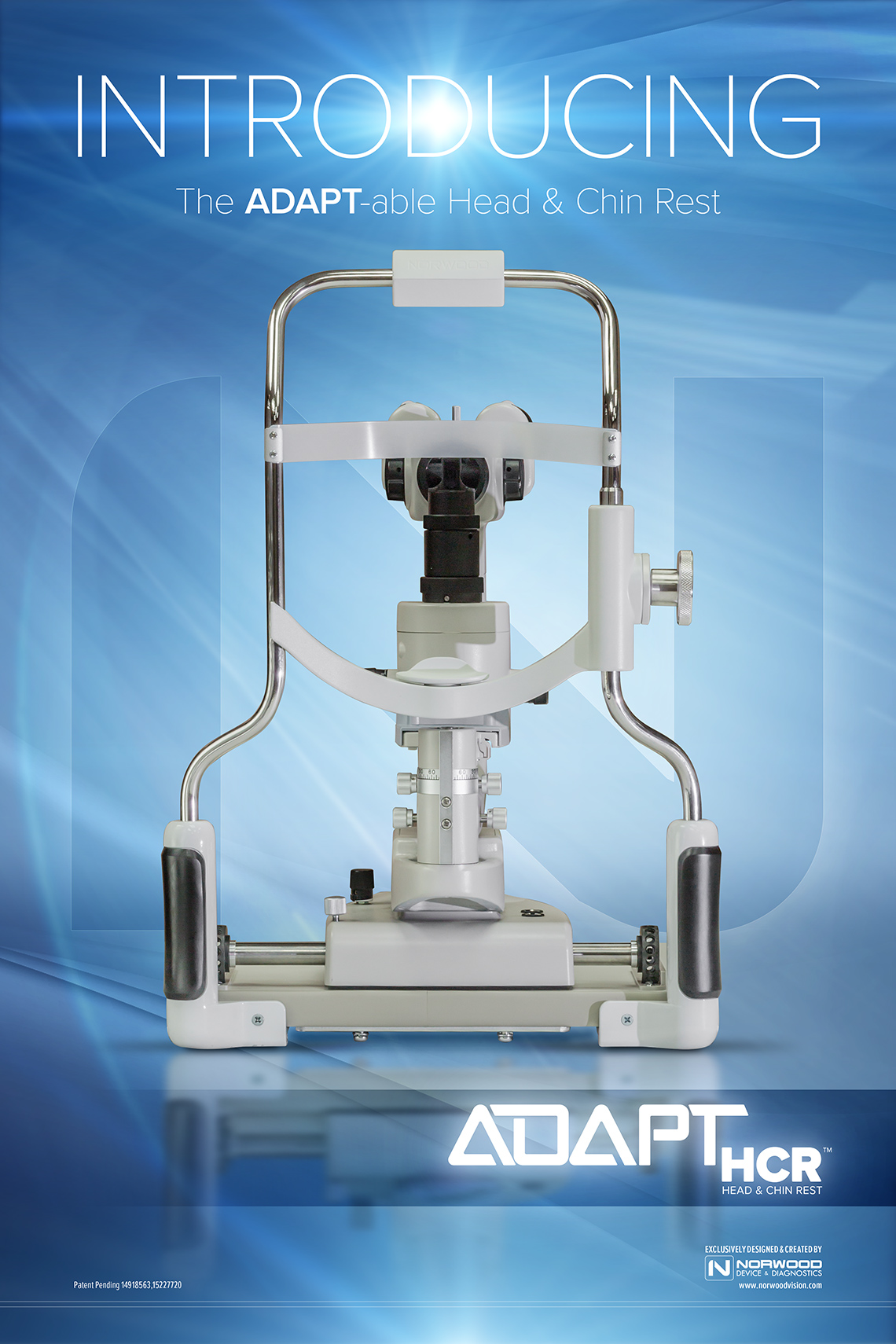 Morton, PA: According to the 2015 National Health Interview Survey conducted by the CDC (Centers for Disease Control), approximately 30.4% of American adults aged 20 and older are obese.  This data marks the continuation of an ongoing trend and confirms that more than 97 million adult Americans are grossly overweight.This statistic was no surprise to Rick Norwood, President of Norwood Device & Diagnostics, whose experience with clients indicated a need for change in today's exam lanes.  "Time and time again I would hear from my clients that they were struggling to perform accurate slit lamp examinations due to the increasing size of their patient population.  The current head and chin rest model has become obsolete.  At times it was embarrassing for Doctors and patients and it was a challenge to keep patients comfortable during an exam," said Rick Norwood.
Norwood went to work on a solution, a Head & Chin Rest specifically designed to better accommodate large patients during routine eye exams, and the first Norwood Device & Diagnostics proprietary product was born in the 'Adapt-HCR'.
Some of the key product features and benefits are:
Improved patient stabilization, resulting in more accurate examinations
Designed to fit large body sizes, as well as smaller patients, making examinations more comfortable and less embarrassing
Affordable, keeping ECP budgets in mind and allowing them to remain competitive
Adaptable to all slit lamps for universal installation
---
About Norwood: With over 25 years of experience at the helm, Norwood has long-established strategic manufacturing relationships throughout the world. We source only from the top OEM manufacturers of ophthalmic diagnostic equipment and optical accessories in Canada, Europe, Japan and Korea, to provide high quality products to our clients.
VISIT Norwood Device & Diagnostics to learn more.
---